What we stand for
Founded in 2019, we are a group of students devoted to bringing modern web and app development opportunities to underrepresented students. We strive to increase diversity in the technology workforce and empower students, regardless of their socioeconomic status or racial background, to make a social impact through full-stack development. We hope the knowledge we impart through our program will make a difference starting on a small scale to eventually a global scale.
Equal Playing Field
Through our educational workshops and Appathon, we hope we can equalize the playing field between students of all backgrounds. We bring these events to low-income centers, housing authorities, and Title 1 underrepresented schools. Everyone deserves a chance at a high-quality Computer Science education, and we hope that our services and programs will provide that to underrepresented students.
Project-Based Learning
Rather than explaining concepts in a theoretical or overly complex fashion like many organizations, App Dev League focuses on creating a project-based, practical set of workshops and events. By the end of any of our events, students will have actually learned the real-life application and will have built numerous projects.
Our Founder/CEO
Krish Maniar
Krish Maniar is a junior at the Harker school. As the Founder and CEO of App Dev League, he hopes to impart free and readily available education to students who do not have access to many computer science resources and opportunities. He leads a diligent team of 25+ people to organize monthly courses/camps/webinars, as well as develop free resources for children and schools like our Teaching App and Mentorship program. Recognizing the lack of beginner-friendly content online, Krish believes App Dev League is one of the first steps towards a bright future for underprivileged children.
Executive Team
VP of Technology
Kabir Ramzan
Kabir Ramzan is a sophomore at The Harker School who is passionate about software development. As the VP of tech, he manages the technological operations and infrastructure of ADL, as well as oversees most internal teams. His skills include python and full-stack development. In his free time, Kabir enjoys building apps for his school to aid in remote learning and developing his software company (TogaTech).
VP of Operations
Shafin Haque
Shafin Haque is a junior at Saratoga High School and started coding since he was in middle school. As the VP of operations, he manages logistics and event planning for ADL, as well as oversees most internal teams. His skills include Machine Learning with Python and R, as well as web development with HTML. In his free time, Shafin enjoys competing in hackathons and playing video games.
VP of Marketing
Ishir Lakhani
Ishir Lakhani is a junior at Saratoga High School who got into programming in order to express his creativity through personal projects. As the VP of marketing, he manages the social media, graphic design, and video editing teams. His skills include interpersonal communication, as well as C++, Python, Java, and JavaScript.
Directors
Athreya Daniel
Director of Curriculum
Claire Miao
Director of Partnerships
Amit Karoshi
Director of Video Editing
Cynthia Wang
Director of Graphic Design
Aniketh Tummala
Director of Mentorship Program
Ashwin Kuppahally
Director of Website Development
Officer Team
Arjun Dixit
Web Development
Desiree Luo
Outreach/Design
Dustin Miao
Competitive Coding
Joe Li
Competitive Coding
Kunal Jain
Web Development
Pavan Yeddanapudi
Competitive Coding
Pranav Gunhal
Outreach/Design
William Rogers V
Outreach/Design
Partners
ADL is a member of the CS for All White House Consortium, which aims to support organizations and faculty in providing the best experience for K-12 students.
ADL depends on TogaTech, which is a software development company built by Kabir (VP of tech), for most of its backend infrastructure and technological operations.
Code/Art is a non-profit whose mission is to increase the number of girls studying computer science by delighting and inspiring them with the creative possibilities of computer programming. ADL has partnered with Code/Art for speaker events (Code-Art Festival), as well as for curriculum assistance.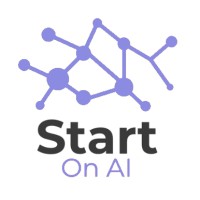 ADL works with Start On AI for developing accessible AI education to young students in middle school. We are in the process of developing an AI education week, and we also share content across our platforms.

CodeHS is a comprehensive teaching platform for helping schools teach computer science. We provide web-based curriculum, teacher tools and resources, and professional development.
Fly High aims to bridge the gap between the underprivileged and privileged and tackle health inequity issues around the world through the use of innovative technology and STEM driven resources.